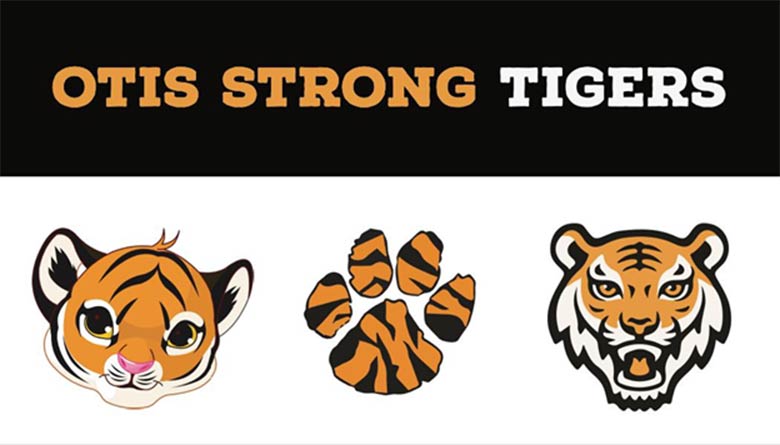 What is the Otis Strong Tiger Program?
The Otis Strong Tiger Program began in January of 2021, in response to the Echo Mountain Complex Fire that occurred in September of 2020. The mission of the program is to join the Otis Strong Tiger students on their journey to home, health, and full engagement in school with a story of resilience and joy. The Otis Strong team aims to connect students, families and staff to the multitudes of viable resources available within the community. The team focuses on three areas of recovery: educational success, mental and emotional health, and basic needs.
The program provides:
Information on the wildfire recovery process
Connections to numerous wildfire resources
Referrals to Disaster Case Managers
Emotional support with a trauma-informed approach
Community support for students, staff and parents
Referrals to local counselors
Provide a safe and calm space at Taft 7-12 for students
Access to free meal programs
Wi-Fi hotspots
Who is an Otis Strong Tiger?
An Otis Strong Tiger is any student or staff member within the Lincoln County School District who was impacted by the Echo Mountain Complex Fire, along with the individual's entire family. If your family, your student, or someone you know in the school district was impacted by the wildfire and have not yet received assistance from the Otis Strong Tiger Program, please fill out the form below and a member of the Otis Strong Tiger team will follow up with resources and assistance.
Otis Strong Tiger referral form
Meet the team!
Feel free to contact any of our team members with questions or concerns, or come visit our offices in the upstairs high school hallway of Taft 7-12!
Otis Strong Tiger Program Coordinator
Kellie Wood
Disaster/Wildfire Recovery Coordinator
Work Cell: 541-272-9229
Office: 541-996-2115 ext. 197
Email: kellie.wood@lincoln.k12.or.us