Menu Downloads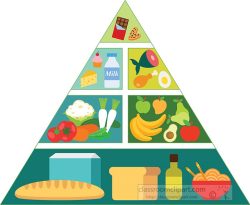 Below is a list of provided menus for download if you choose not to use the "So Happy" app in the middle of this page
Notice: Due to Staff Shortages and Food Supply disruption, menus are subject to substitutions and choice limitations.
2023-2024 Menus
November
Toledo Jr-SR / Taft 7-12 / Newport High – Lunch
Newport Middle and Waldport Middle/High Lunch
Eddyville Charter School Secondary Lunch
December
Crestview Heights Lunch
Newport Middle /  Waldport Middle/High Lunch
Eddyville Charter School Secondary Lunch
January
Crestview Heights Lunch
Toledo Jr-SR / Taft 7-12 / Newport High – Lunch
Newport Middle /  Waldport Middle/High Lunch
Eddyville Charter School Secondary Lunch
For questions regarding our menus or if you are interested in working in our school kitchens, please contact Nutrition Services at (541) 336-2156.
All meals served in LCSD are served with a variety of fruit & vegetables and meet the Healthy, Hunger-Free Kids Act of 2010 requirements including reduced sodium, reduced sugar, and whole grains.
All recipes are prepared by a registered dietician and the menus created are constructed to meet all USDA nutritional guidelines set by the Healthy Hunger-Free Kids Act (HHFKA) of 2010. A variety of fresh and canned fruits and vegetables are offered daily and students can return for as many seconds of these daily offerings as they choose.
Farm to School:
Oregon introduced the Farm to School Network to School Districts just a few short years ago, allowing additional funding to purchase directly from local farmers and vendors. All products must be grown and/or processed in the state of Oregon. Lincoln County has successfully partnered with many farmers, fisheries, and vendors over the years and put these items in our daily service. If you are interested in becoming a partner, please contact the Nutrition Services Department for details or visit http://www.farmtoschool.org/our-network/Oregon.
Fresh Fruit & Vegetables Program:
Many of our K-8 schools qualify for the Fresh Fruit & Vegetable program which allows for a tasting or snack of items they would not always experience, such as Dragon Fruit, Kiwi Berries, or Rainbow Carrots. Ask your child what they had for a snack today! To learn more, go to: https://www.fns.usda.gov/ffvp/fresh-fruit-and-vegetable-program.
Nutrition Services Newsletter
---
Monthly Menus Online – "So Happy" App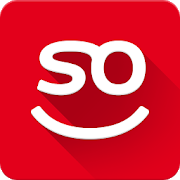 Lincoln County Schools is using the "So Happy" app by Sodexo to display our district's breakfast and lunch menus. For information on the app and to download to your device, please see the links below:



---
Breakfast, the most important meal of the day!
Busy weekday mornings make it a challenge for many families to find time for a healthy breakfast. However, US Department of Agriculture data shows, that an increasing number of students are starting their day with a nutritious breakfast in their school cafeterias. The School Breakfast Program currently serves more than 14 million students every day. Studies show that students who eat school breakfast are more likely to:
Reach higher levels of achievement in math
Score higher on standardized tests
Have better concentration, memory, and alertness
Have improved attendance, behavior, and academic performance
Maintain a healthy weight
Encourage your student to have breakfast and start the day out right!
---
For questions or comments regarding Food Service, please contact Sodexo at 541-336-2156.
---
USDA Non-discrimination Statement
In accordance with federal civil rights law and U.S. Department of Agriculture (USDA) civil rights regulations and policies, this institution is prohibited from discriminating on the basis of race, color, national origin, sex (including gender identity and sexual orientation), disability, age, or reprisal or retaliation for prior civil rights activity.
Program information may be made available in languages other than English. Persons with disabilities who require alternative means of communication to obtain program information (e.g., Braille, large print, audiotape, American Sign Language), should contact the responsible state or local agency that administers the program or USDA's TARGET Center at (202) 720-2600 (voice and TTY) or contact USDA through the Federal Relay Service at (800) 877-8339.
To file a program discrimination complaint, a Complainant should complete a USDA Program Discrimination Complaint Form which can be obtained online at: Filing a Program Complaint as a USDA Customer webpage, from any USDA office, by calling (866) 632-9992, or by writing a letter addressed to USDA. The letter must contain the complainant's name, address, telephone number, and a written description of the alleged discriminatory action in sufficient detail to inform the Assistant Secretary for Civil Rights (ASCR) about the nature and date of an alleged civil rights violation. The completed AD-3027 Complaint form or letter must be submitted to USDA by:
mail: U.S. Department of Agriculture Office of the Assistant Secretary for Civil Rights 1400 Independence Avenue, SW Washington, D.C. 20250-9410; or
fax: (833) 256-1665 or (202) 690-7442; or
email: program.intake@usda.gov
This institution is an equal opportunity provider.