Welcome to Lincoln County School District! ¡Bienvenido al Distrito Escolar del Condado Lincoln!
LCSD is now open for online enrollment for the next school year.
Online Registration is Open!
Translation button on the top left corner of this page.
Botón de traducción en la esquina izquierda arriba de esta página.
2 Steps – 2 Sites Online Registration Process: 
Online registration is a two-step process using two websites. You MUST have an active Email Address to register a student using the ParentVue site or app.
Step 1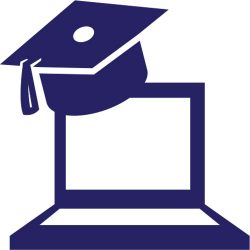 Parent/Guardian With Active Accounts
Returning parents/guardians who registered a student last year will have an active ParentVue account and will sign into ParentVue using the same User Name and Password. The schools can provide what User Name was used previously. The forgot password feature can be used to reset passwords.
Use the same User Name and Password set when the account was activated.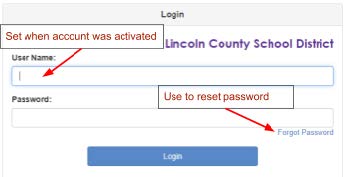 New Parent/Guardian Account Creation
A new parent/guardian to the district will create a ParentVue account via site or app.
Click the Create a New Account icon below the blue login bar.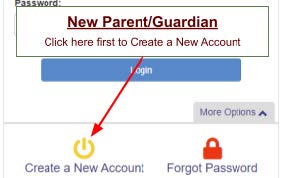 Returning Parent/Guardian Account Activation  
Returning parents/guardians who did not activate their ParentVue account can get the activation key from the school.
Click the Activate Account icon below the blue login bar.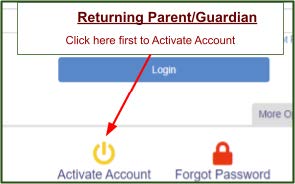 Step 2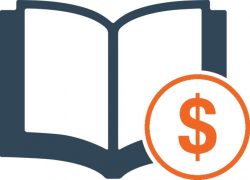 Lincoln County School District Online Payment Portal
Fee payment for the 2023-24 school year will open after August 1, 2023
---
Student Registration
June 16-July 31: Schools closed, no support
August full-service registration support labs are open. See table for details.
NEW STUDENTS. A new student is a student who has not been enrolled in LCSD in the last two years. Households will complete the two-step registration process using two websites. Parents/Guardians of a new student to the district will click on the Create An Account icon. You MUST have an active Email Address. New students will need to wait at least 48 hours before fees can be paid online.  Students new to the district must select the student's neighborhood school during registration and then work with that school to request a variance if desired.
RETURNING STUDENTS. Households with returning students will complete the two-step registration process using two websites. Before you start, you MUST have an active Email Address.  Those who activated their account previously will use their User Name and password.  Those who have not activated their account will need ParentVue Activation Key provided by the school office.
LAST ENROLLMENT PRIOR TO AUGUST 2020. If the last time your student was enrolled in the district is prior to August 2020, please contact a school prior to starting enrollment.
DIFFICULTIES. If you are having difficulties registering online, please contact your school or attend one of our full-service school registration labs.
BUS SERVICE. There will be a bus service provided for all students attending school on campus. Visit our transportation page for more information and schedules: https://lincoln.k12.or.us/resources/family/bus/
CHARTER SCHOOLS. If attending Eddyville, Siletz Valley, or Lincoln City Career Tech you only need to complete step one. Contact the particular charter for details concerning registration.
NEED AN EMAIL ACCOUNT. You MUST have an active Email Address to register students online. A Google Gmail account can be created in a couple of steps using this link.
Links
Virtual Tour of Kindergarten
Child Custody Action Request
The Lincoln County School District desires to promote the best interests of each student enrolled, in partnership with both parents. Therefore, it is the policy of the District to maintain strict neutrality between the parents who are involved in court actions affecting the family. Unless the District is directed by court order to restrict access to students or information about students from either parent, both parents will be provided equal access to the child and information about the child throughout the school year.
2023-24 Full Service School Registration Labs Dates & Times
---
LCSD will offer two models of education for our students:
1. Full-time In Person
5 days of in-person instruction on campus per week

Early release Wednesdays
2. Compass 6-12 Online School plus GED option
6-12 Online Edgenuity Curriculum

6-12 fully online curriculum aligned to Common Core State Standards, Next Generation Science Standards, and Oregon State Standards. 6-8 is teacher led through a daily live Zoom. 9-12 are Edgenuity courses.

GED Option

Available to students 16 or over. Courses are offered through Edgenuity or GED workbooks.

Please note:

To ensure continuity in teaching and learning, students will only be able to move between Compass 6-12 Online School and full-time in-person programs at specific times.