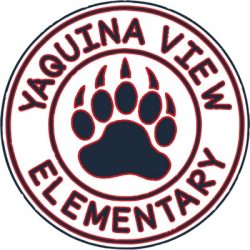 Learning is Fun Together (LIFT) at Yaquina View Elementary
Parent and Child Kindergarten Readiness Class
Learning is Fun Together (LIFT) is a FREE, bi-weekly kindergarten readiness class for children ages three to five years old and their parents. LIFT is based on the philosophy that parents are the most important teachers of their children and that young children learn primarily through play. LIFT classes provide a variety of fun, play-based learning activities that include storytime, arts and crafts, music and dancing, games, free play, and snacks.
Classes are held each Tuesday and Thursday from 9:30 a.m.-12 p.m. at Yaquina View Elementary School during the school year from October 24, 2023 through June 6, 2024.

For more information, please contact Yaquina View Elementary School at (541) 265-4637.