Welcome to Newport Middle School! Natalia Aguilar, Assistant Principal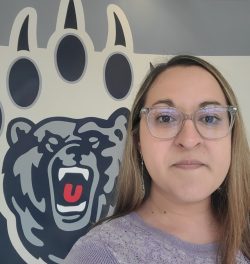 My name is Natalia Aguilar and I am excited to serve as the new assistant principal of Newport Middle. Although I am a native of San Diego, I have lived and fallen in love with the Pacific Northwest for the past 15 years. I received my BA from UC Berkeley and my Masters in Teaching from USC. From a young age, I aspired to be an educator and help our future generations accomplish their dreams. Understanding that all students bring diverse funds of knowledge and cultural backgrounds, I strive to provide each student with an equitable opportunity for success. I have worked as an English Language Development (ELD) teacher for the past 8 years, the last 3 right here in Lincoln County. On a more personal note, I am the proud mother to two amazing children and a husband who is a current member of the US Coast Guard. We love to camp, catch a baseball/softball game and watch movies. I look forward to a great 2022-2023 school year. Go Cubs!
Welcome to Toledo Jr. Sr. High School! Brent Belveal, Principal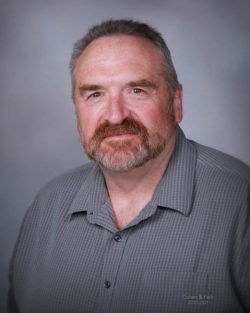 I look forward to serving the Toledo community as the 2022-23 Principal at Toledo Junior/Senior High School.  My passion and professional history are built around being a servant leader with the goal of helping students find their own best "next steps".  I've always had an open-door policy with the intent of hearing all perspectives to develop the best possible outcomes for all.  I have a lot to learn about Toledo, and I will lean on the school and district staff and Toledo community to find the best ways to serve the staff, students, and community.
History:  I am just finishing my 40th year in education. I taught business, some math, and a little PE for 25 years before moving into administration.  I was an assistant principal at West Albany HS for four years and then the principal at South Albany HS for eight years.  I retired in 2018 and worked for AVID as a staff developer and consultant in Oregon, Washington, and Utah for two years.  In 2020-21 I was hired in Lincoln County to help launch an alternative school for middle school students and provide administrative support at Newport Middle School.  Due to some health concerns that have since been resolved, I "re-retired" in June of 2021.  In 2021-22, I was asked to step in as the interim principal at Philomath High School and have truly enjoyed guiding the school out of some challenging times to a very solid position and helped hire the new principal and assistant principal at PHS. During my teaching career, I coached football and wrestling and served as a head wrestling coach for 20 years.  I've been married to Candy for 44 years and have two daughters — one is a teacher in Scio married to a machinist, and the other is a hair stylist married to a teacher in Albany who just recently changed careers to become a Linn County deputy officer.  I have three grandchildren (Harper, Olivia, and Brock) who bring much joy into my life.
Thank you for the opportunity to serve your school and for the opportunity to engage with your students.  I look forward to meeting you and welcome your input as we begin planning for a great school year in 2022-23.  I strongly believe that one kind, caring adult can make all the difference to our students.  Let's have a great year and grow together in 2022-23.
Welcome to Toledo Jr. Sr. High School! Katherine Beyer, Assistant Principal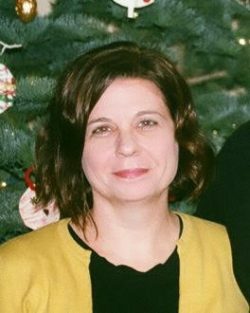 I look forward to joining the administrative team at Toledo Junior/Senior High School and serving the students, staff and community as Assistant Principal.  I am relationship-driven and you will see my small town roots as I get to know everyone.
During my 31 year tenure at McMinnville High School I taught Language Arts and coached cross country and track.  In recent years my focus has been developing a CTE Visual Communication program including print media, podcasting and a live television show before moving into administration.
I have been married to my husband Corey for 31 years and we have three children, my oldest finished her college degree and is now a marine biologist doing research and I have twins that just graduated from high school and will be going to college this fall.
Thank you for the opportunity to serve the Toledo community and I look forward to meeting all of you soon.
Welcome to Taft 7-12! Summer Skalicky, Assistant Principal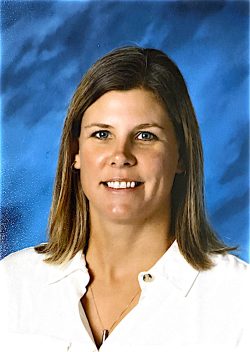 My name is Summer Skalicky, and I am excited to begin this journey as an Assistant Principal at Taft 7-12 High School. I am thankful for the opportunity and look forward to building connections with students, families, and staff.
I have spent the last nine years teaching at the K-12 level. The last six of which I have served as a Learning Specialist at Ontario High School, in Ontario, Oregon. In that time I taught a variety of classes including Language, Math, and Academic Seminar. While at Ontario I had the opportunity to attend several professional development classes focusing on behavior in the classroom and trauma as it relates to education. In addition to teaching, I have supported students outside the classroom, coaching Girl's Basketball.
My wife and I love the outdoors and have one cat and two German Shorthairs who love to camp, and hike with us. We've enjoyed our time in Eastern Oregon, but are beyond thankful for this opportunity and will enjoy calling Lincoln City home.
Welcome back to Waldport Middle and High, Steve Cooper, Assistant Principal (formerly of WMS/WHS returning)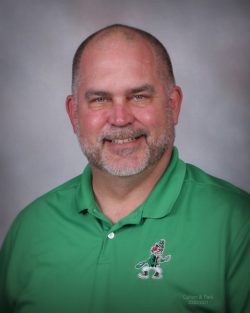 Welcome back to Newport High! Nathan Green, Assistant Principal (former teacher at NHS returning as administrator)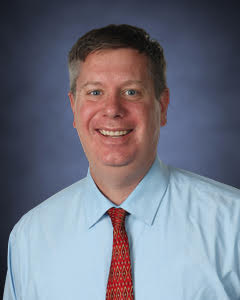 Hi, my name is Nathan Green. I have been in education for 12 years. This will be my 3rd year as an administrator. My family and I have lived in the Newport area for 14 years. We have two children who have grown up in Oregon. Abbey will be a senior and Luke will be a sophomore at Newport High School. I enjoy spending time with family, traveling, sports, and taking walks with my wife and our two Corgis. I am thrilled to be returning to Lincoln County schools and specifically Newport High school. Go Cubs!!!
Welcome to Toledo Jr. Sr. High, Chloe Minch, Assistant Principal (formerly Newport Middle School Assistant Principal)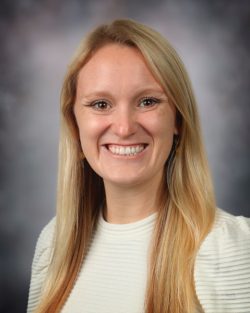 Hi! My name is Chloe' Ruffin Minch and I look forward to serving the students of Toledo Jr/Sr High School this coming fall. After graduating with my Bachelor's from the University of Portland in 2012, I migrated out to the coast and have been here ever since as I fell in love with the area and community, and it is where I met my husband who works as a Structure Learning Center teacher at Taft 7-12. I began my career in Newport as a math/leadership teacher & volleyball coach and after eight years of teaching, I obtained my Master's from Concordia University Chicago which gave me the amazing opportunity to be the Vice Principal & Athletic Director of Newport Middle School. I also just gave birth to my first child and it is safe to say that she has become my world. In my spare time I love being with my family and friends, walking on the beach with my dog Iris, going to concerts, watching live sports, traveling, and trying out new food. I am also a lover of puns, so send your favorite ones my way!
---
¡Bienvenidos a la Escuela Intermedia Newport! Natalia Aguilar, Subdirectora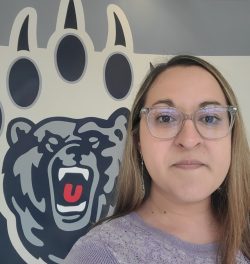 Mi nombre es Natalia Aguilar y estoy emocionada de servir como la nueva subdirectora de Newport Middle. Aunque soy nativo de San Diego, he vivido y me he enamorado del noroeste del Pacífico durante los últimos 15 años. Recibí mi BA de UC Berkeley y mi Maestría en Enseñanza de USC. Desde muy joven, aspiraba a ser educadora y ayudar a nuestras futuras generaciones a cumplir sus sueños. Al comprender que todos los estudiantes aportan diversos fondos de conocimientos y antecedentes culturales, me esfuerzo por brindar a cada estudiante una oportunidad equitativa para el éxito. He trabajado como maestra de desarrollo del idioma inglés (ELD) durante los últimos 8 años, los últimos 3 aquí en el condado de Lincoln. En una nota más personal, soy la orgullosa madre de dos hijos increíbles y un esposo que es miembro actual de la Guardia Costera de los EE. UU. Nos encanta acampar, ver un partido de béisbol/softbol y ver películas. Espero un gran año escolar 2022-2023. ¡Vamos cachorros!
¡Bienvenidos a Toledo Jr. Sr. High School! Brent Belveal, Director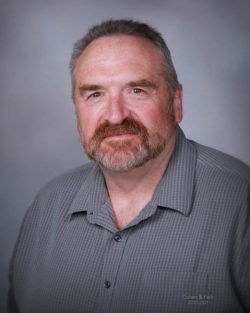 Espero servir a la comunidad de Toledo como directora de 2022-23 en Toledo Junior/Senior High School. Mi pasión y mi historia profesional se basan en ser un líder servidor con el objetivo de ayudar a los estudiantes a encontrar sus mejores "próximos pasos". Siempre he tenido una política de puertas abiertas con la intención de escuchar todas las perspectivas para desarrollar lo mejor posible. resultados para todos. Tengo mucho que aprender sobre Toledo, y me apoyaré en el personal de la escuela y el distrito y en la comunidad de Toledo para encontrar las mejores maneras de servir al personal, los estudiantes y la comunidad.
Historia: estoy terminando mi 40.º año en educación. Enseñé negocios, algo de matemáticas y un poco de educación física durante 25 años antes de pasar a la administración. Fui subdirectora en West Albany HS durante cuatro años y luego directora en South Albany HS durante ocho años. Me jubilé en 2018 y trabajé para AVID como desarrollador de personal y consultor en Oregón, Washington y Utah durante dos años. En 2020-21 fui contratado en el condado de Lincoln para ayudar a lanzar una escuela alternativa para estudiantes de secundaria y brindar apoyo administrativo en Newport Middle School. Debido a algunos problemas de salud que se resolvieron desde entonces, me "rejubilé" en junio de 2021. En 2021-22, me pidieron que intervenga como director interino en Philomath High School y realmente disfruté guiar a la escuela fuera de algunos tiempos difíciles a una posición muy sólida y ayudó a contratar al nuevo director y subdirector de PHS. Durante mi carrera docente, entrené fútbol y lucha libre y me desempeñé como entrenador principal de lucha libre durante 20 años. He estado casado con Candy durante 44 años y tengo dos hijas: una es maestra en Scio casada con un maquinista y la otra es peluquera casada con una maestra en Albany que recientemente cambió de carrera para convertirse en miembro del condado de Linn. suboficial Tengo tres nietos (Harper, Olivia y Brock) que traen mucha alegría a mi vida.
Gracias por la oportunidad de servir a su escuela y por la oportunidad de participar con sus estudiantes. Espero conocerlo y agradeceré sus comentarios a medida que comenzamos a planificar un gran año escolar en 2022-23. Creo firmemente que un adulto amable y afectuoso puede marcar la diferencia para nuestros estudiantes. Tengamos un gran año y crezcamos juntos en 2022-23.
¡Bienvenidos a Toledo Jr. Sr. High School! Katherine Beyer, subdirectora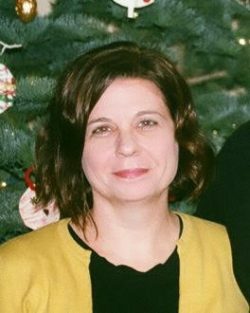 Espero unirme al equipo administrativo de Toledo Junior/Senior High School y servir a los estudiantes, el personal y la comunidad como subdirectora. Me motivan las relaciones y verás mis raíces de pueblo pequeño a medida que conozco a todos.
Durante mi permanencia de 31 años en la Escuela Secundaria McMinnville, enseñé Artes del Lenguaje y entrené campo traviesa y atletismo. En los últimos años, mi enfoque ha sido desarrollar un programa de comunicación visual de CTE que incluye medios impresos, podcasts y un programa de televisión en vivo antes de pasar a la administración.
He estado casada con mi esposo Corey durante 31 años y tenemos tres hijos, la mayor terminó su título universitario y ahora es bióloga marina e investiga y tengo gemelos que se acaban de graduar de la escuela secundaria y asistirán a la universidad este otoño.
Gracias por la oportunidad de servir a la comunidad de Toledo y espero conocerlos a todos pronto.
¡Bienvenido a Taft 7-12! Summer Skalicky, subdirectora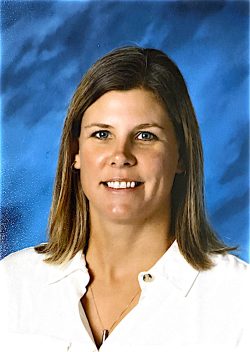 Mi nombre es Summer Skalicky y estoy emocionada de comenzar este viaje como subdirectora en Taft 7-12 High School. Estoy agradecido por la oportunidad y espero establecer conexiones con los estudiantes, las familias y el personal.
He pasado los últimos nueve años enseñando en el nivel K-12. Los últimos seis de los cuales me he desempeñado como especialista en aprendizaje en Ontario High School, en Ontario, Oregón. En ese tiempo, enseñé una variedad de clases que incluían Idioma, Matemáticas y Seminario Académico. Mientras estuve en Ontario, tuve la oportunidad de asistir a varias clases de desarrollo profesional centradas en el comportamiento en el aula y el trauma en relación con la educación. Además de enseñar, he apoyado a estudiantes fuera del salón de clases, entrenando baloncesto femenino.
Mi esposa y yo amamos el aire libre y tenemos un gato y dos alemanes de pelo corto a quienes les encanta acampar y caminar con nosotros. Hemos disfrutado nuestro tiempo en el este de Oregón, pero estamos más que agradecidos por esta oportunidad y disfrutaremos de llamar hogar a Lincoln City.
Bienvenido de nuevo a Waldport Middle and High, Steve Cooper, Subdirector (antes de WMS/WHS regresando)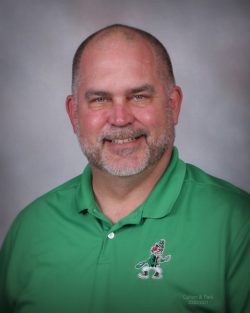 ¡Bienvenidos de nuevo a Newport High! Nathan Green, subdirector (ex maestro de NHS que regresa como administrador)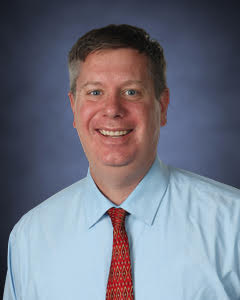 Hola, mi nombre es Nathan Green. He estado en la educación durante 12 años. Este será mi tercer año como administrador. Mi familia y yo hemos vivido en el área de Newport durante 14 años. Tenemos dos hijos que crecieron en Oregón. Abbey será estudiante de último año y Luke será estudiante de segundo año en Newport High School. Disfruto pasar tiempo con la familia, viajar, hacer deportes y caminar con mi esposa y nuestros dos Corgis. Estoy emocionado de regresar a las escuelas del condado de Lincoln y específicamente a la escuela secundaria de Newport. ¡¡¡Vamos cachorros!!!
Bienvenido a Toledo Jr. Sr. High, Chloe Minch, subdirectora (anteriormente subdirectora de Newport Middle School)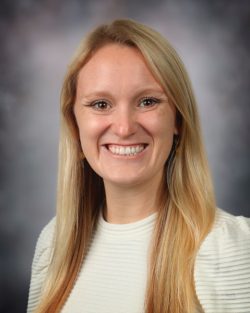 Hola! Mi nombre es Chloe' Ruffin Minch y espero servir a los estudiantes de Toledo Jr/Sr High School este próximo otoño. Después de graduarme con mi licenciatura de la Universidad de Portland en 2012, emigré a la costa y he estado aquí desde que me enamoré del área y la comunidad, y es donde conocí a mi esposo, que trabaja como estructura de aprendizaje. Profesora del centro en Taft 7-12. Comencé mi carrera en Newport como profesor de matemáticas/liderazgo y entrenador de voleibol y después de ocho años de enseñanza, obtuve mi maestría de la Universidad Concordia de Chicago, lo que me dio la increíble oportunidad de ser el subdirector y director atlético de Newport Middle School. También acabo de dar a luz a mi primer hijo y es seguro decir que se ha convertido en mi mundo. En mi tiempo libre me encanta estar con mi familia y amigos, caminar por la playa con mi perra Iris, ir a conciertos, ver deportes en vivo, viajar y probar comida nueva. También soy un amante de los juegos de palabras, ¡así que envíame tus favoritos!