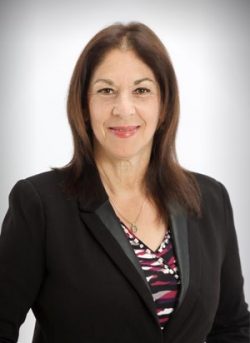 Lincoln County School District (LCSD) is a great place for kids and families!
The LCSD has six elementary schools, one middle school, and four middle-high schools. We are also proud of our three charter schools: Career Tech High School in Lincoln City, Siletz Valley K-12 in Siletz, and further east, Eddyville K-12 Charter School. We have something for everyone!
Lincoln County School District has set a vision of "Every Child, Every Day, Future Ready". To that end, we have just adopted a new and innovative reading curriculum K-10 that will be implemented across the district. Next year, we will be adopting a brand new math curriculum. We are an active part of the Oregon Coast STEM Hub which stands for Science Technology Engineering and Math. We are connecting our beautiful natural resources with our science and language arts curriculum. Our school district boasts many Career Technical Education Pathways: Forestry, welding, culinary arts, graphic arts, business, communications, wood shop, metals manufacturing, child development/early learning and more. We are becoming an Everyone:1 "teachnology" school district using cutting edge technology to learn and grow. Music and the arts are an important part of our schools and we boast very successful award-winning athletic programs across the district.
Lincoln County School District is diverse with more than 24 different languages being spoken. We are a Positive Behavior and Interventions Systems (PBIS) school district and we support our students to be all that they can be by supporting their power to learn how to choose to be successful. All students are provided a hot breakfast and lunch each day at no charge.
We believe in our students and the power of their potential to achieve their dreams. Lincoln County School District: A great place to learn!
El Distrito Escolar del Condado de Lincoln (LCSD) es un excelente lugar para niños y familias. El LCSD tiene seis escuelas primarias, una secundaria y cuatro secundarias intermedias. También estamos orgullosos de nuestras tres escuelas charter: Career Tech High School en Lincoln City, Siletz K-12 en Siletz, y más al este, Eddyville K-12 Charter School. ¡Tenemos algo para todos!
El Distrito Escolar del Condado de Lincoln ha establecido una visión de "Todos los niños, todos los días, preparados para el futuro". Con ese fin, acabamos de adoptar un nuevo e innovador currículo de lectura K-10 que se implementará en todo el distrito. El próximo año, adoptaremos un nuevo plan de estudios de matemáticas. Somos una parte activa del Centro STEM de la Costa de Oregón, que significa Ingeniería en Tecnología de la Ciencia y Matemáticas. Estamos conectando nuestros hermosos recursos naturales con nuestro currículo de ciencias y artes del lenguaje. Nuestro distrito escolar cuenta con muchas vías de educación técnica profesional: silvicultura, soldadura, artes culinarias, artes gráficas, negocios, comunicaciones, taller de madera, fabricación de metales, desarrollo infantil / aprendizaje temprano y más. Nos estamos convirtiendo en un distrito escolar de "enseñanza" Todos: 1 que utiliza tecnología de punta para aprender y crecer. La música y las artes son una parte importante de nuestras escuelas y contamos con programas atléticos premiados muy exitosos en todo el distrito.
El Distrito Escolar del Condado de Lincoln es diverso y se hablan más de 24 idiomas diferentes. Somos un distrito escolar de Sistemas de Intervención y Comportamiento Positivo (PBIS, por sus siglas en inglés) y apoyamos a nuestros estudiantes para que sean todo lo que puedan ser al apoyar su poder para aprender cómo elegir tener éxito. Todos los estudiantes reciben un desayuno y almuerzo caliente todos los días sin cargo. Creemos en nuestros estudiantes y en el poder de su potencial para lograr sus sueños.
Distrito Escolar del Condado de Lincoln: ¡Un gran lugar para aprender!