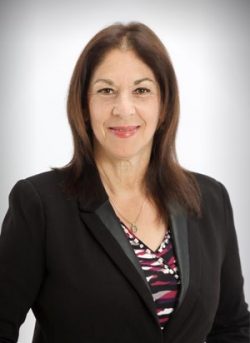 Welcome Back!
It has been a beautiful summer in Lincoln County. I hope that everyone has had the opportunity to relax, have fun and be with family and friends. In my second year as your Superintendent, I want to express to you all my love and appreciation for this truly outstanding school district in the most breathtaking place on earth. 
As we begin the 2019-20 school year, I am filled with excitement, anticipation, and hope. We have so many wonderful educational offerings for next year: implementation of a new reading program grades K-10, our continuing work with Positive Behavior Intervention/Instruction and Support (PBIS) and our implementation of K-12 Advancement Via Individual Determination (AVID). We have fantastic athletic teams that will be winning lots of games and contests. Our schools look shipshape, our classrooms are warm and professional and we have made nice improvements to our facilities this summer. Our school grounds are well cared for and attractive. People have worked very hard this summer getting ready for our new "teachnology" to be given to our children. I am so proud of our school district staff. 
The three most important words this summer for our talented administration team have been: 
Courage, Commitment, and Balance. So, as we start another healthy, safe and enriching school year, I hope that every one of us will be courageous to do what is right for our kids, families and each other; we commit to doing our very best each day (EPDOB Jon Zagel); and we always take the time for self-care and life balance. 
Have a great school year and please reach out to connect with your teacher, your school and everyone at the District office. 
¡¡Bienvenidos Nuevamente!!
Ha sido un lindo verano en el condado Lincoln. Espero que todos hayan tenido la oportunidad de relajarse, divertirse y estar con familiares y amigos. En mi segundo año como su Superintendente, quiero expresarles todo mi amor y aprecio por este distrito escolar verdaderamente sobresaliente en el lugar más impresionante del mundo.
Así como comenzamos el año escolar 2019-20, estoy llena de emoción, anticipación y esperanza. Tenemos muchas ofertas educativas maravillosas para el próximo año: La implementación de un nuevo programa de lectura para los grados K-10, nuestro trabajo continuo con la Intervención de Comportamiento Positivo / Instrucción y Apoyo (PBIS) y nuestra implementación de Avance para la Determinación Individual (AVID) de K-12. Tenemos equipos deportivos fantásticos que ganarán muchos juegos y competencias. Nuestras escuelas se ven nítidas, nuestros salones de clases están acogedores y profesionales y hemos realizado buenas mejoras en nuestras instalaciones este verano. Los terrenos de nuestra escuela están bien cuidados y son atractivos. Las personas han trabajado muy duro este verano preparándose para nuestra nueva "tecnología" que se les dará a nuestros niños/as. Estoy muy orgullosa de nuestro personal del distrito escolar.
Las tres palabras más importantes de este verano para nuestro talentoso equipo de administración han sido:
Valentía, Compromiso y Equilibrio. Así que, al comenzar otro año escolar saludable, seguro y enriquecedor, espero que cada uno de nosotros sea valiente para hacer lo correcto para nuestros hijos, familias y entre nosotros; nos comprometemos a hacer lo mejor cada día (EPDOB Jon Zagel); y siempre nos tomamos el tiempo para cuidarnos y equilibrar la vida.
Que tengan un excelente año escolar y por favor comuníquense con el maestro/a, la escuela y con todos en la oficina del Distrito.