Lincoln County School District is coordinating with Lincoln County Public Health, the Oregon Health Authority, the Oregon Department of Education, and federal health officials to proactively monitor a novel strain of coronavirus, officially named COVID-19, to protect the health and well-being of our school community.
Health officials urge good hand hygiene, covering coughs, and staying home if you're sick. For general information on Novel Coronavirus, call 211. If you are having a medical emergency, call 911.
El Distrito Escolar del Condado de Lincoln está coordinando con la Salud Pública del Condado de Lincoln, la Autoridad de Salud de Oregón, el Departamento de Educación de Oregón y funcionarios federales de salud para monitorear proactivamente una nueva cepa de coronavirus, oficialmente llamada COVID-19, para proteger la salud y el bienestar. de nuestra comunidad escolar.
Los funcionarios de salud recomiendan una buena higiene de las manos, cubrirse al toser y quedarse en casa si está enfermo. Para obtener información general sobre el nuevo coronavirus, llame al 211. Si tiene una emergencia médica, llame al 911.
---
Supplemental Learning – Resources meant as a review of former learning and a means for engaging students in education while at home.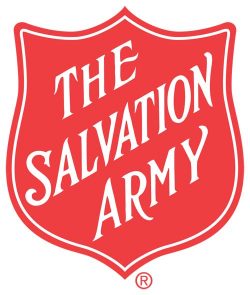 The Newport Salvation Army has received emergency funding to assist those that are in need during the virus outbreak. This may be help with food, rent, electrical bill, and other expenses.
Due to the greater need during this time, effective immediately, our office hours will be expanded to Tuesday through Friday from 10:00 a.m. to 4:00 p.m. (closed for lunch). Appointments will be required for assistance. Call us at 541-265-6814 for more information and for scheduling.
Assistance is granted on a case-by-case basis only and is subject to The Salvation Army's ability to help.
---
April 3, 2020
---
March 31, 2020
---
March 26, 2020
---
March 20, 2020
---
March 18, 2020
---
March 14, 2020
---
March 13, 2020
---
March 12, 2020
---
March 8, 2020
---
March 4, 2020
---
February 28, 2020