Spring performance & family Night
Tuesdsay, June 5th at Sam Case Elementary school.
Join Us for some good music and fun TImes!
Programa Musical de Primavera y noche familiar el martes, 5 de junio en el gimnasio de la Escuela Sam Case.
Vengan a divertirse con este programa musical.
Important Upcoming Dates:
May
3rd Conversation with Kristin (Monthly Parent & Principal time to chat)
25th No School
28th No School - Memorial Day
June
8th Coffee with Kristin (Monthly Parent & Principal time to chat)
15th Final Assembly and 2nd Grade Tunnel/Send Off
15th All Students last day (1/2 day)
School Based Health Center
Open for Business this summer
Newport School Based Health
Center at Newport High will
continue to see kids, families, and
adults over the summer!
Call 541-265-4947
Most insurance accepted
No one turned away for inability to pay
We serve all ages!
Lincoln Community Health Center
1010 SW Coast Highway, Suite 203
Newport, Oregon 97365
Please click on this link to view our immunization report in Enlish.
Please click on this link to view our immunication report in Spanish.
Free breakfast and lunch
LCSD participated in a pilot program in the 2015/2016 school year that will continue in 2017/2018 that provided students with breakfast and lunch for free. The project, entitled "Community Eligibility Program" or C.E.P. is authorized by Congress as part of the Healthy, Hunger-Free Kids Act. Several school districts around the country are participating.

The pilot program allows all students to eat breakfast and lunch at no charge. It eliminated the need for parents to complete free/reduced applications, eliminated student lunch charges, and streamlined operations for food services staff. Students will still be responsible for paying for ala carte items and second lunches.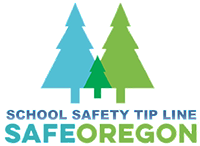 Yaquina View Elementary
Early Childhood Center
Principal: Kristin Takano Becker


Office Hours:  8 a.m. - 4:00 p.m.


Address/Phone:
351 SE Harney St.
Newport, OR 97365
Phone: 541-265-4637
Fax: 541-265-4011
Yaquina View Elementary School